Denim on the Bottom
is always in style but Denim on the top is a different story. It comes and goes and sometimes
can really date you
. This season - IT'S BACK. Let's embrace it.
As this sturdy blue fabric is a versatile ingredient in any wardrobe, there are many ways one can bring back denim and chambray shirts. Since I'm calling on the 90's lately, I like the layered look with my button down, un-buttoned. Then I add an antique onyx and marcasite necklace for an unexpected accessory.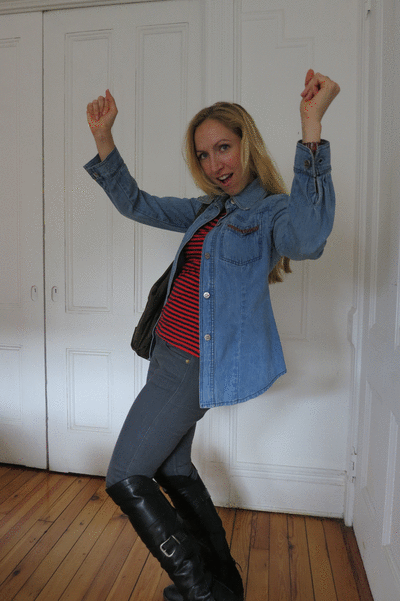 This Rose Hips Jean shirt was a really lucky find that I've had forever. It was already vintage when I bought it and now it's going for round...? It's really sturdy and has sweet leather braided details on the pockets with silver buttons.
How will you Rock Denim on the top this season???